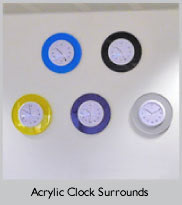 The five clock surrounds were created by router cutting circles from 25mm thick acrylic, polishing the edges to provide a clear, smooth finish, and applying different coloured vinyl to the reverse face.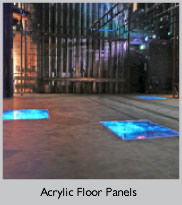 These clear trap lids were created by mounting 25mm thick acrylic to purpose made steel frames and set into the stage's existing openings.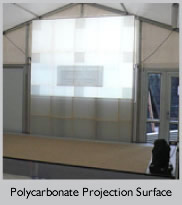 The three timber frames are clad in a translucent twin wall polycarbonate to provide a surface to light through and project on.